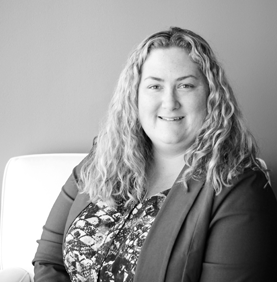 Constant Change is the Only Constant In Digital
---
By Nerissa Brooke
The sheer definition of change – a transformation, modification, or alteration – requires digital media teams, technologies, and partnerships to constantly evolve, keep pace, and stay fresh. It means your engineering team must be agile, your creatives responsive, your processes proactive. It demands adaptability, passion, resourcefulness, bold decision making, entrepreneurial vision, and calculated thought. It means your tools must be stable yet customizable, able to pivot on a dime, and renewed for good measure. Change means never being satisfied, continually testing limits, and driving results.
This is what I must confront as Director of Process & Change Management. Within this role, I am constantly focused on collaborating and driving results. My team must pivot course in tandem with our business objectives, yet stay focused on always improving our technological offerings. This role is not an easy one – selling ideas and gathering consensus across divisions and companies while functioning as a hybrid living in both micro and macro states is challenging – but is extremely rewarding. I've learned that a sense of humor, positivity, and organization are the keys to professionally embracing constant change. And throw the idea of anything being "final" or "perfect" out the window.
Change is a natural part of everyone's lives, but is often our main disruptor. Most change management models confront this by primarily examining what's changing, when it's changing, and why it's changing. The most turmoil bubbles up around the fear of the unknown that accompanies change; the need for change prior to expertise in the current state. Organizations often overlook one of the key components – speaking on what and when, but forgetting why. This results in a slew of emotional responses such as feeling uninformed and not receiving buy-in, and ultimately means more manual "make-it-work" moments to survive your workday.
We say knowledge is power, and there is proof that it truly is. If you know the what, when, and why of change, then the burden of an unanticipated task is less daunting. The emotional response to feeling excluded is washed to sea, and the work at hand can proceed without disruption. Appointing other Ninja Champions of Change to evangelize change reduces tension, creates positive feedback loops, and provides innovative solutions for the next set of problems. Change doesn't begin with a single person, especially in organizations as large as Lin Digital. You must collaborate with each department, share your knowledge, and allow others to amplify it in order to reinforce change.
Experiencing change must be a constant in a constantly evolving, forward-thinking digital company. As our COO Jonathan Silverstein regularly says – "Let's all get comfortable being uncomfortable."