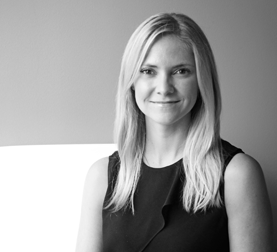 The Programmatic Effect
---
By Caitlin Nelson
In recent news via Adexchanger, ad networks and programmatic companies such as Collective, Turn, and Pubmatic have announced not only sizable layoffs, but statements regarding shifts in vision and strategies as they reevaluate their businesses. These announcements have led many in the industry to question, what's their end game?
Programmatic has created a sense of transparency brands aren't accustomed to receiving; hence, the continued hype and promise around a brand's shifting dollars to automate their media buys. Programmatic has developed ways of providing control, assessment, and choice of overall costs to allow brands to execute media buys at their own discretion. Think of programmatic for brands as direct and automated connecting pipes into publishers, sites, third party data vendors, ad verification partners, and more. The ad-network model of working in a black box – hiding overall cost of goods, margin, payouts, data services, etc. – is no longer the only way to activate media.
Are brands actually benefiting from this level of transparency? From greater access to view the percentage of in-view impressions, the percentage against their target demo reached, the cost of data, site level reporting, non-human traffic (NHT), fees, and other complicating factors that they likely hadn't previously considered? Monitoring campaign performance is always important, but the onslaught of transparency statistics could keep brands from seeing the forest through the trees.
What was once a consultative sell geared to meet brands' diverse KPIs and objectives is now an automated approach geared to provide more transparency. An approach that could further suffer without having enough trained professionals to execute appropriately, as programmatic is activated leveraging tools and tech with significant learning curves. Without the expertise and knowledge behind what will garner success, brands will lose and dollars will be lost.
If standard media buys (the 728x90s, 300x250s and moving forward, IAB standardized native) continue to be pushed towards programmatic executions, where does that leave the half of the spectrum that includes branding, content, and social?
Programmatic has challenged agencies, agency-trading desks, DSPs (demand side platforms) DMPs (data management platforms), ad networks, data vendors, you name it, on actually SEEING where working and non-working media dollars are going. Here are some key questions, and sometimes requests, I hear from clients on a daily basis:
Can you guarantee 100 percent in-view impressions, 100 percent in-demo, 75+ percent video completion rates, high CTR (click-thru rate)?

Can we see site level reporting? Requesting insight into margin. Cost of goods sold.
These questions/requests are stemming from what programmatic has enabled brands to see and do. Should those vendors who are not operating programmatically be mandated by the same requests or goals?
How do we create engaging branding campaigns, campaigns that resonate with individual users, when programmatic cannot yet deliver a full experience with a human touch? Programmatic systems simply aren't set up to handle the variables that help personalize the ad experience: varied ad sizes, custom opportunities, written content, big splashy opportunities with owned and operated publishers, long form video in front of long form content, and more.
Brands have the ability to handle programmatic in-house, with experienced staff to control and manage their standard media buys, driven for efficiencies. But nuanced branding opportunities would be horribly handicapped by this in-house approach.
Instead, empower agencies to do the rest and tap into their vision, strategy, and creativity. There's a difference in service and capabilities today that programmatic just can't replicate, capabilities like orchestrated content creation and custom programs with a thoughtful and human touch (literally). This requires partnership, collaboration, and the old school "Mad Men" days of brainstorms, huddling in small conference rooms whiteboarding ideas.
A synergy is being created. Programmatic set a new precedent for transparency and access when executing media buying, but without the human elements necessary for customized strategies and full service branding.
If automation is the end game, then we as an industry must demonstrate to clients that we can execute all media through an automated channel or dashboard in parallel. The question is, with all of its inherent limitations, should automation be the end game or a key player in something larger?
We want to educate and experiment, and grow together. We cannot lose sight of the power of knowledge and consulting our clients in partnership to build something greater.